General information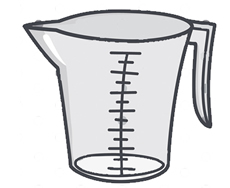 This page is your one-stop shop for finding out how the club and my recipes work. Have a look around!
Recipes
I've put more rather than less information in the method for each of the recipes. This means that whilst they look long, they are actually mostly shorter methods but with a lot of detail. I apologise if I go over things you already know but I want everything to be accessible to any level of cook.
All my recipes are at least triple tested to ensure that they work properly under different conditions.
Always read each recipe and its notes through to the end before you start to make it.
Timings
Speaking to my friends, the most frustrating thing about new recipes is when they're supposed to take half an hour and in reality it's nearer an hour and a half. All my timings are approximate, usually depending on your oven (see below). However, I've been generous with these, plus most of my cooking is done with a toddler round my feet! So whilst you might do it quicker than my estimate, it shouldn't take you any longer.
One big difference with our recipes is that our timings include all the prep you'll need to do. I get really frustrated when I'm told a recipe can be done in 1o mins but then the ingredients list tells me to get 3 diced onions out of the cupboard! It's not helpful – I want real timings for real people, so that's what you'll get here.
Measurements
Always stick to one set of measurements e.g. metric or imperial. This can be the difference between a successful dish and one you won't try again! Here are a couple of links to sites which can help you to convert from one to the other.
For weight:
http://www.onlineconversion.com/weight_common.htm
For volume:
http://www.onlineconversion.com/volume.htm
For US cups:
http://www.recipes4us.co.uk/us_cups_to_weight.htm
Ovens
Ovens do vary and your best chance of success is to check it regularly with a thermometer. Here is a conversion chart for oven temperatures. Please reduce the temperature by 20˚C if you are using a fan oven.
| | | | |
| --- | --- | --- | --- |
| ˚Fahrenheit | ˚Celsius | Gas Mark | What's this temperature best for? |
| 225 | 110 | 1/4 | Very slow – suitable for helping dough to rise |
| 250 | 125 | 1/2 | Very slow – slow roasting tomatoes / other Mediterranean vegetables to create a sun-dried effect. |
| 275 | 140 | 1 | Slow cooking |
| 300 | 150 | 2 | Slow cooking |
| 325 | 165 | 3 | Moderate – slow casseroles |
| 350 | 180 | 4 | Moderate – slow casseroles and some cakes / bread puddings |
| 375 | 190 | 5 | Moderately hot – heating food through |
| 400 | 200 | 6 | Moderately hot – usual cooking temperature for meals, roasting vegetables |
| 425 | 220 | 7 | Hot – for pizza, chips, puff pastry |
| 450 | 230 | 8 | Hot |
| 475 | 240 | 9 | Very hot – usually only for some cook from frozen foods |
Portions
At the top of each recipe, it tells you how many people it will serve. I always think it's disappointing when you make something new and there isn't quite enough to go round. My servings are always based on hungry adults with a good appetite, unless it's otherwise stated.
Leftovers and Reheating
Dishes will usually keep for 48 hours in the fridge, covered with clingfilm, unless otherwise stated. This is, of course, dependent on the freshness of the ingredients used in the initial cook. It will say in the notes if a dish is suitable for freezing, however all dishes must be thoroughly defrosted before reheating. When reheating food, please make sure all dishes have been heated to piping hot and then cooled to eating temperature before consuming. Food must be cooled quickly before storing in the fridge or freezer.
Photos
I have to admit, I'm not a great photographer – most of the pictures of my dishes are done with my 'point and click' digital camera, usually with my daughter under my arm and the next stage of the dish bubbling away on the hob! My research tells me that photos are really important to you – both for showing how dishes should turn out and, just as importantly, what the stages in between should look like. In each of the recipes I've tried to include as many photos as possible of the various stages. Where you really need to see the dish in action, I've taken a little video.
I'd love to put your pictures of my dishes on the club site, especially from any budding photographers amongst you. We also publish photos of you enjoying our recipes, so get clicking ☺ Please sent photos to….kathryn@theYummyCookeryClub.com
Disclaimer
Please note that whilst we make every effort to ensure that recipes will work well in a variety of domestic settings, we accept no liability for any loss incurred when using the information provided by this site.
Copyright / Code of conduct
Here at The Yummy Cookery Club, we take copyright very seriously. If you think that copyright has been infringed in any way, please let us know so that we can investigate.
All recipes, photos and videos published by Kathryn Stanley on the site remain her copyright and cannot be reproduced without permission. This does not stop members from forwarding the email links to recipes sent by The Yummy Cookery Club to their friends.
We are always on the lookout for new recipes to become firm favourites. However, if members submit their own recipes, they must be entirely their own, with no infringement of anyone else's copyright. They will of course be credited as the author of their recipe.
Members must have permission to publish from people shown in any photos or videos they submit.
Any comments submitted must not be, or provide links to material which is offensive in any way or unlawful.
Members must not endanger this site in any way by spamming, flooding or advertising.
Members should not share their own personal details (e.g. email address) within comments that they make. They must also not share personal details of others.
The Yummy Cookery Club reserves the right to terminate the membership of anyone who does not adhere to this code of conduct.